Featuring
Model
: Lulu Kinss
@lulu_kinss
Photographer
: Jose Alfonso Ramos
@jose_alfonso_photos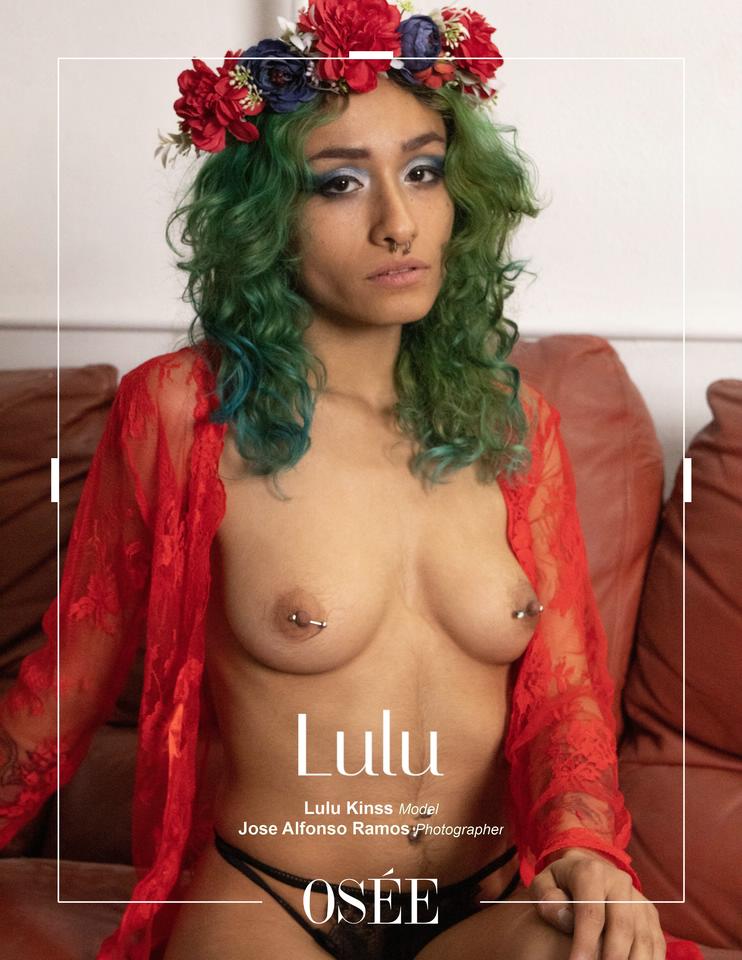 Lulu was known for her striking beauty and grace on the runway, but she also had a passion for flowers and gardening.
Lulu would often spend her free time tending to her garden and learning about different types of flowers.

One day, Lulu was offered a photoshoot for a fashion campaign that was inspired by flowers.
The designer wanted to showcase their latest collection alongside beautiful floral arrangements.
Lulu was thrilled at the opportunity to combine her two passions, modeling and flowers.

The photoshoot was a success and Lulu's pictures were featured in magazines and on billboards all over the country.
People were drawn to her natural beauty and the way she effortlessly interacted with the flowers.
Her pictures were elegant, romantic and full of life.

The success of the photoshoot led to many more opportunities for Lulu to model alongside flowers and nature.
She also began to use her platform to raise awareness about the importance of preserving nature and the environment.

Lulu's modeling career took off and her work as a flower model became very popular.
She was known for her ability to bring beauty and grace to the flowers and nature.
Lulu's work showed that a model can be not only beautiful but also passionate and connected to nature.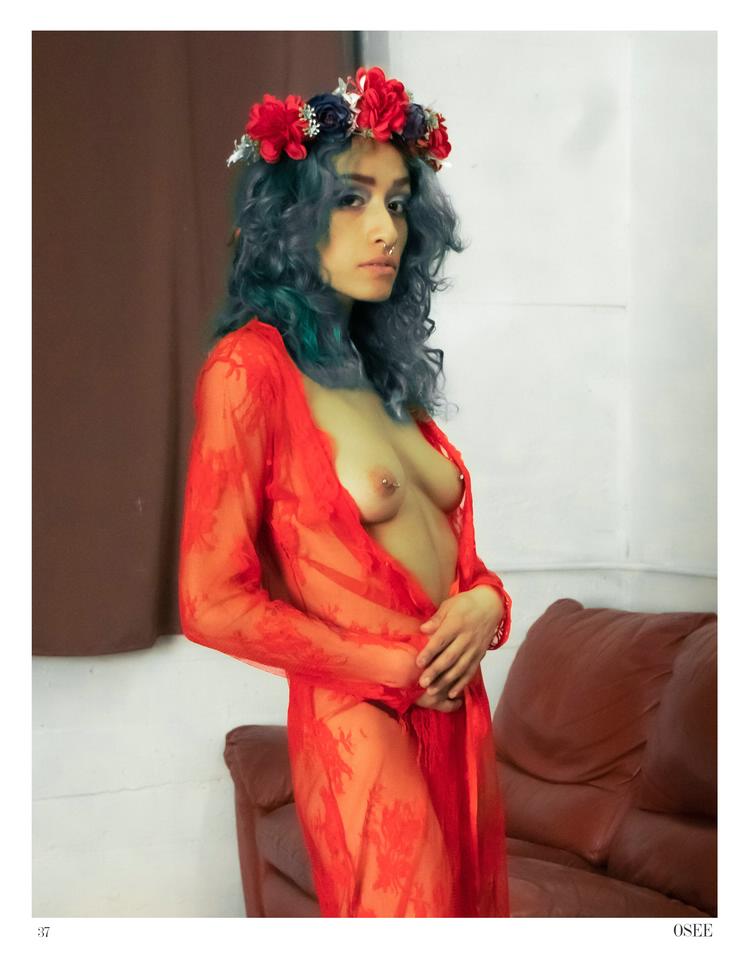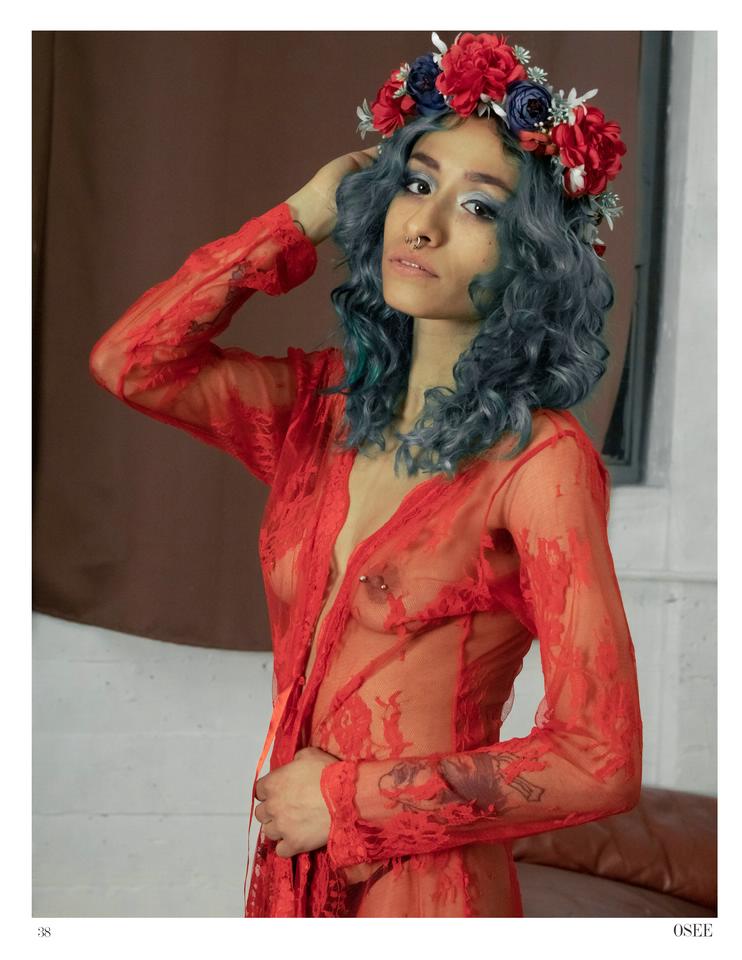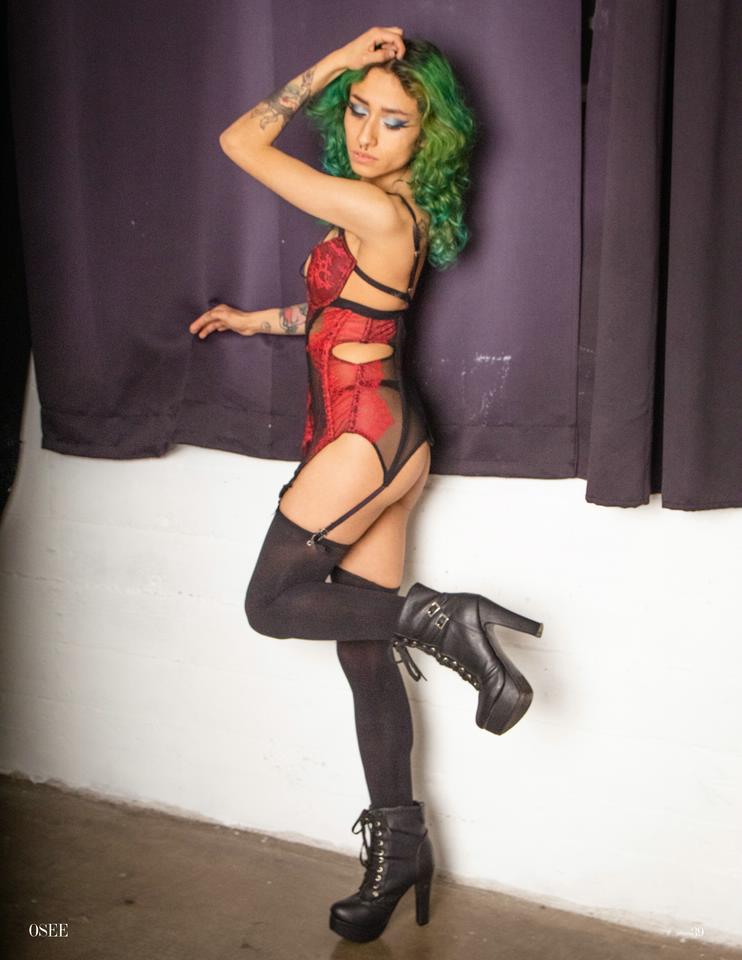 For more photographies from this editorial,
you can order the entire issue here:
https://www.magcloud.com/browse/issue/2407668 →
Premium Team members
Issue
This editorial is excerpt from
OSÉE Magazine Issue n°3 Wild Beauty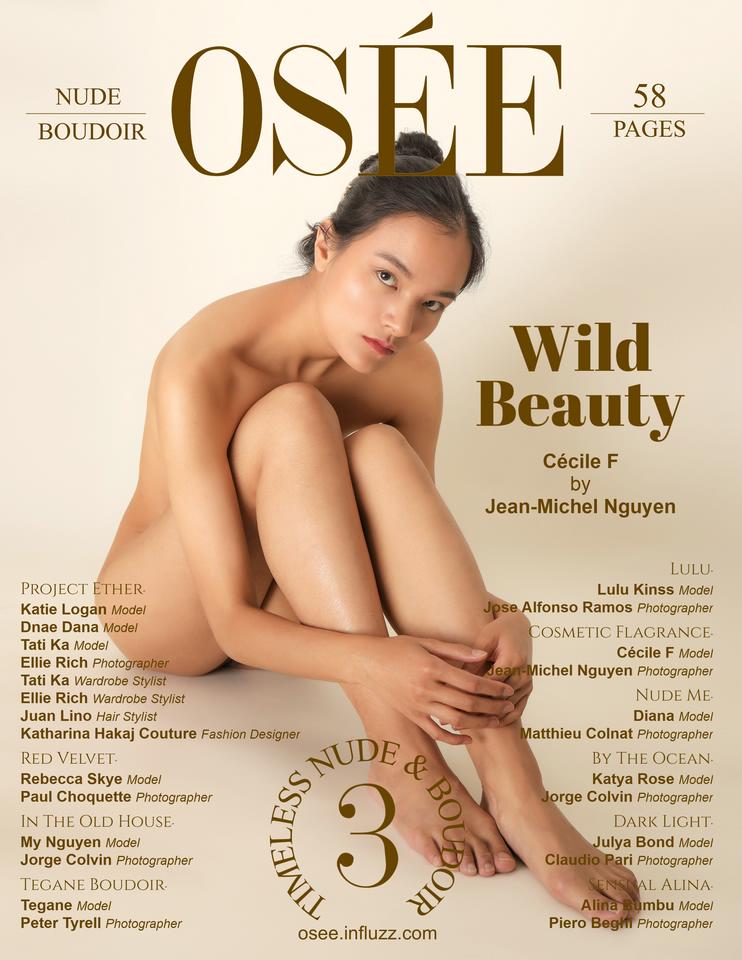 Order this issue on
https://www.magcloud.com/browse/issue/2407668



Other editorials from the same issue: