Issue n°4
Wicked Games
https://www.magcloud.com/browse/issue/2417229
In this issue ..
Your printed version will be delivered
to your home with its
60
pages
in US Letter format 8.25"x10.75" (21x27,3cm)
Perfect Binding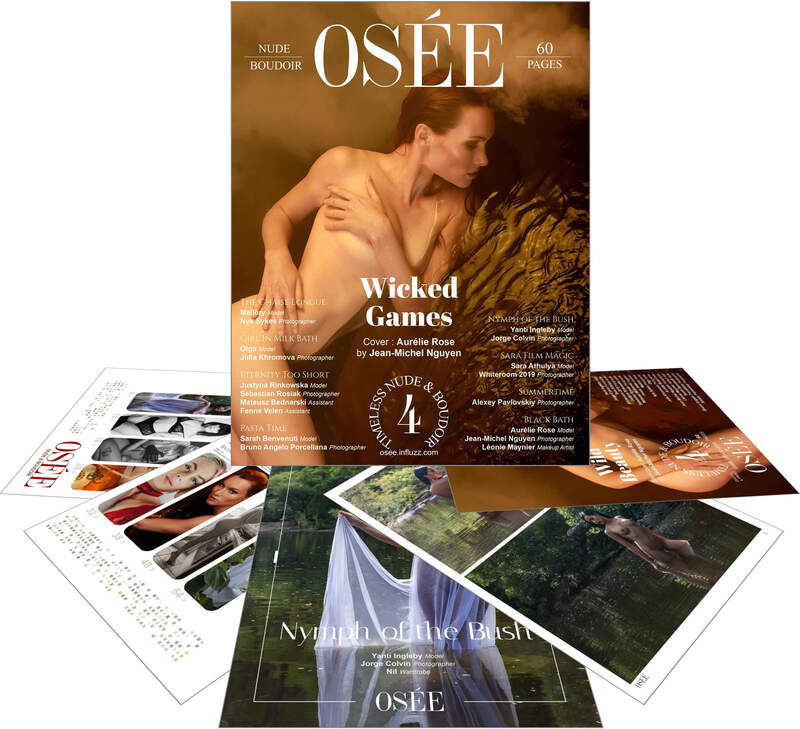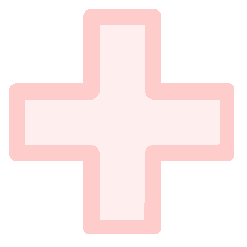 Free
Digital version
with its
60
pages
in PDF 2550 x 3300 px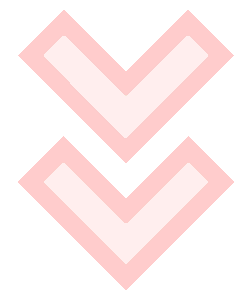 Enjoy immediately your digital version
on your computer, laptop, smartphone and tablet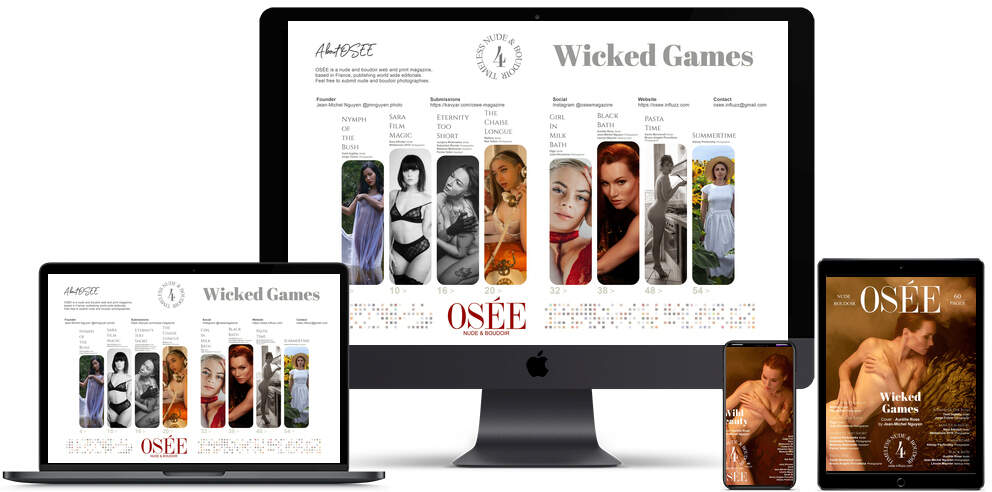 Premium team members on social media..
"
Pour célébrer le printemps, quoi de mieux qu'une pose summertime-glowy-j'écoute le dernier album de Peter Von Poehl en sniffant mes cheveux...? 🌝 Photo @monsieur.breton #printempstemps #springtime #nomakeup #natural #inspiration #whisperoftheheart #endlessfaces #pommette #kimchi #tourneviscruciforme #followmyfreckles #theportraitpr0ject #portraitstream #worldofportraits
"
"
Solitude : n.f. Quand tu joues au twister toute seule. Photo @valeria.quinci #moulinapoivreasana #pompechelou #sensdessusdessous #quadrupede #terrebattueenneige #twistergame #pompetriceps #tricepspushups #fitness #musculation #stadium #getfit #workoutmotivation #outdoorworkout
"
"
Qui se ressemble s'assemble. Happy Valentine's Day. 💖 #wefeelgourdes #refillgood #hydratation #willyoubemyjeanloup #couplesofinstagram #myfunnyjeanloup #coupleportrait #coupleselfie #couplemoments #passionjeanloup #happyvalentinesday #loveofmylife
"
"
I'm excited to have 2 portrait photos published in New York's Top Posters Magazine.
"
"
Model: Hayley Ratcliffe @hhayleyratcliffe
"
"
Great news. an influential New York magazine has published my recent collaboration. * Magazine: Artells @artells.magazine * Hair Stylist: AhKim Tam @ahkimartofhair * Model: Joanna Guna, Mrs Universe Australia Official 2022 @joanna.gunay
"
"
Angels - The Birth Les filles, si vous voulez poser pour ce projet de nu artistique, photos pour nos books et pour mes magazines @ PARIS MP please https://bella.editomag.com
"
"
Natural Beauty . Model @sixtine.alvarez Photographer @jmnguyen.photo . #fashion #beauty #natural #agency #test #lingerie #jmnguyen #photo #paris #france . https://jmnguyen.influzz.com
"
"
Strong Black & White #bw #bwphoto #bwphotography #bnw #bnwnude #blackandwhite #blackandwhitephotography #blackandwhitephoto #noiretblanc #noiretblancphotographie
"
Thank you

شكرا جزيلا . Děkuji mnohokrát . Vielen dank . σε ευχαριστώ πάρα πολύ . Thank you so much . Muchas gracias . Merci beaucoup . תודה רבה לך . बहुत बहुत धन्यवाद . Grazie mólto . どうもありがとうございます . 정말 고맙습니다 . Hartelijk bedankt . Tusen takk . Dziękuję bardzo . Muito obrigado . Mulțumesc foarte mult . Спасибо вам большое . Tack så mycket . ขอบคุณมาก . çok teşekkür ederim . Дуже дякую . Cảm ơn rất nhiều . 非常感謝 .